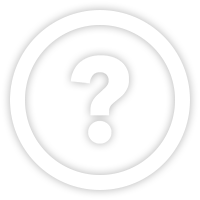 FAQs
How do I get a ticket?
Where are the Crystal Palace Concerts?
The Crystal Palace Concerts are held on the Italian Terraces in Crystal Palace Park, Crystal Palace Park Road, London SE26 6UT London.
PLEASE BE ADVISED THAT THERE IS NO STEP-FREE ACCESS FROM THE MAIN ENTRANCE AT THIS EVENT. ACCESS TO THE ARENA IS VIA A STAIRCASE (40 STEPS).
How can I get to the Crystal Palace Park Concerts?
There is NO parking for this event, therefore we strongly recommend travelling via public transport. There will be road closures and parking restrictions in the local area.
Closest transport hubs to the main entrance are:
·       Crystal Palace Station – National Rail & Overground
·       Penge West – National Rail
·       Anerley Station – National Rail & Overground
·       Crystal Palace Bus Station – Buses towards Croydon, Bromley, Brixton, Streatham and Clapham.
There will be a dedicated taxi pick-up and drop-off location within the park.
Please note you can only access the event from "Canada Gate" off Anerley Hill. There is NO ACCESS to the event from any of the other gates in the park.
Can I park at the Crystal Palace Park Concerts?
There is no parking available at the location. We recommend travelling by public transport. There will be residential road closures and parking restrictions in the area surrounding the park.
Is re-entry allowed?
There is no re-entry to the site once you have entered the event. Please make sure you have everything you need with you.
When does the event start and end?
Opening times vary for each event. Please check the information on your ticket for opening times.
All events will be finished by 22:00pm.
When is last entry?
At the end of the events:
Closest stations and bus routes are Crystal Palace (TfL Overground and National Rail), Penge West (National Rail), Anerley, Gypsy Hill (National Rail) and Buses are 3, 122, 157, 202, 249, 227, 322, 358, 363, 410, 417, 432, 450, N2, N3, N63, N137.
There will be a dedicated Uber and Taxi pick-up area, located within Crystal Palace Park.
Can I bring a chair?
Unfortunately, we can't allow chairs to be brought into the venue. There are no specific seated areas.
Can I bring my dog?
Sorry, pets are not allowed.
Can I bring an umbrella?
Golf umbrellas are not permitted in the arena. Please bring appropriate wet-weather clothing or a folding umbrella.
Can I bring a bag?
This is big bag free event. If you need to bring a bag, it must be smaller than A4 sized.
To make your entry to the site as seamless as possible, we recommend that you don't bring a bag. However, you can bring a small bag up to 21cm x 30cm x 8cm in size if necessary. No suitcases or large bags will be permitted.
There are no cloakroom or locker facilities on site.
The following are considered dangerous and are not permitted. Our security team reserve the right to confiscate prohibited items, including:
–          Aerosols over 250ml
–          Air horns
–          Alcohol
–          Animals (except assistance dogs)
–          Audiovisual recording or transmitting equipment (Professional)
–          BBQs or any cooking apparatus
–          Bags and containers larger than 21cm x 30cm x 8cm
–          Balloons
–          Bicycles, scooters, roller skates
–          Blowtorches
–          Cans
–          Chairs, stools, floor seating, shooting sticks
–          Chinese lanterns
–          Cooking apparatus
–          Cool bags / boxes (large)
–          Cigarettes (more than for personal use)
–          Drinks (Empty plastic bottles up to 500ml in size are permitted)
–          Drones
–          Fireworks / pyrotechnics
–          Flags with poles
–          Flares / distress flares / smoke flares
–          Food (unless required due to a pre-existing condition which is supported with medical evidence and in accordance with bag policy.)
–          Gazebos and parasols
–          Gas cylinders/canisters
–          Glass (including glass makeup and perfume bottles)
–          Liquids, gels or lotions (over 100ml)
–          Illegal substances (drugs)
–          Laser pens
–          Legal highs (includes Nitrus Oxide and associated equipment including balloons)
–          Nitrous oxide / herbal highs
–          Megaphones
–          Metal cutlery
–          Penknives
–          Picnic blankets
–          Perfume and make up (over 100ml)
–          Smoke bombs / canisters
–          Sound systems (including personal speakers)
–          Spray cans
–          Tabards/High Vis Jackets
–          Tables
–          Umbrellas (large, small/folding umbrellas permitted)
–          Weapons
–          Drinks
Please note: Items that are surrendered or confiscated will not be returned. Anyone resisting the surrender of banned items will face eviction.
Can I bring food?
Food for personal consumption is permitted into the arena, no alcohol can be brought from outside the event premises. There will also be a variety of food traders and bars onsite selling a range of cuisines and alcoholic drinks including wines, spirits, cider, craft ales and lager, as well as non-alcoholic drinks. Please note that a Challenge 25 policy is in operation at all bars on site.
Any further questions?
Please contact crystalpalacepark@festivalrepublic.com for any further queries you may have.