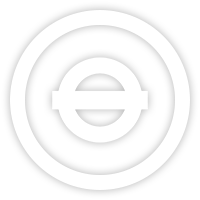 Travel Information
Festival Location
Community festival takes place in Finsbury Park, London, N4.
Big Green Coach
We are delighted to announce Big Green Coach are back as our Official Travel Partner and this year all services will be carbon neutral!
On sale with Day Return Coach Services from 21 pick-up locations.
Coaches drop you inside the festival gates before music starts and will get you home at the end of the night, you won't miss any of the action. In fact, you can sleep all the way home!
No pricey hotels, no navigating London and no being designated driver.
Pick-up locations; Birmingham, Bournemouth, Brighton, Bristol, Canterbury, Cardiff, Chelmsford, Colchester, Coventry, Crawley, Dover, Gillingham, Guildford, Ipswich, Newport, Norwich, Portsmouth, Reading, Southampton, Swansea and Swindon.
Limited seats remain from just £38 return.
Uber
Ride with Uber, Community's Transport Partner
This year, getting to Community couldn't be easier. Simply download and open the Uber app, type 'Finsbury Park' into the 'Where to?' section, and your ride will be with you in minutes. No cash needed. If you're all about #squadgoals, you can select UberXL to get your group of 6 to Community in style.
Please note, there is a designated Uber pick up point at Osborne Rd. You cannot get an Uber from any of the residential side streets due to a geo block.
Disability access:
In addition, our transportation partner Uber has a wheelchair accessible and mobility options in the app. Find out more at Uber Access.
Travel Information
Finsbury Park Underground Station will be very busy with long queues. Use Manor House Station or take National Rail Services from Finsbury Park Station and be at Kings Cross in only 6 minutes.
Updates
Keep up-to-date with the lastest travel alerts by following:
Big Green Coach – @BigGreenCoach
TFL Piccadilly line – @Piccadillyline
TFL Victoria line – @Victorialine
Great Northern Rail (National Rail) – @GNRailUK
TFL Bus Alerts – @TFLBusAlerts
National Rail Enquiries – @nationalrailenq
Metropolitan Police Haringey – @MPSHaringey
Tube
Piccadilly line
MANOR HOUSE STATION is as near to the event as Finsbury Park Station. If you intend to use the Piccadilly Line you should use Manor House Station, which is closer to the event exit.
Victoria line
FINSBURY PARK STATION. There will be unusually long queues at this station when the concert ends for anyone choosing to use it. In summary, the quickest tube/train journeys will be:
1. Piccadilly Line – Manor House Station (If interchange required from Piccadilly line to Victoria line, we would suggest King's Cross)
2. Victoria Line – Finsbury Park Station
3. Trains to Kings Cross/Moorgate – Finsbury Park Rail Station (Great Northern / Thameslink – There are services from Finsbury Park including the ability to interchange with a multitude of lines / operators at King's Cross St. Pancras)
After the festival:
A managed queuing system will be in place to enter the Tube at both Manor House and Finsbury Park stations. Queues are expected to be shorter and to move faster at Manor House. Your journey may also be faster if you use National Rail services from Finsbury Park and change for the Tube at Highbury & Islington, Moorgate, or King's Cross.
Manor House Tube station
Use the westbound Piccadilly line for central London. You can change for the Victoria line at Finsbury Park or King's Cross St. Pancras.
Finsbury Park Tube station
This station will be busy after the festival so expect long queues and plan ahead. If you are travelling towards central London you are advised to use Piccadilly line Tube services from Manor House, or National Rail services from Finsbury Park and then connect to the Victoria line as follows:
Board Piccadilly line services at Manor House station and travel one stop south and cross- platform interchange onto the southbound Victoria line at Finsbury Park
Board National Rail services at Finsbury Park station and travel two stops south and cross-platform interchange onto the southbound Victoria line at Highbury & Islington
Please note – the rear of the trains generally have more space available
For northbound travel on the Victoria line: use Finsbury Park station. Alternatively take bus 259 from bus stop F on Seven Sisters Road, near Manor House station and change at Seven Sisters.
Train
A high frequency National Rail service operates to/from King's Cross and Moorgate stations in central London and Finsbury Park station. Please use the following websites for further information: National Rail and Great Northern Rail.
To get to the festival: At Finsbury Park station follow the way out signs and staff instructions within the station. Walk along Seven Sisters Road for a few minutes until you reach the park gates. The festival main entrance will be near to this and will be clearly visible and sign-posted.
After the festival: If you are going to Kings Cross, St Pancras International, Paddington, Marylebone, Euston or Liverpool Street stations:
•    Use non-stop National Rail services to King's Cross station and change there for the Tube
If you are going to London Bridge:
•    Use fast National Rail services to Moorgate and change for Northern line services
Bus
Bus routes 4, 19, 29, 106, 141, 153, 210,236, 253, 254, 259, 279, 341,W3, W7 all service Finsbury Park.  However, due to the festival diversions will be in place and different stops will be served.
Car
There are no car park facilities at Finsbury Park and we strongly advise against traveling by car. There are also no drop-off points and no pay and display bays available in this area. Again we strongly advise against traveling by car.